Guidelines
Instructions
Hints
2023-10-25
Discover our latest article! Dive deep into the unique features of 'Back Case' covers with a stand. Perfect for the discerning user!
2023-09-12
Discover the groundbreaking features and innovations in Apple's latest iPhone 15 Pro and iPhone 15 Pro Max models! From aerospace-grade titanium to advanced camera functionalities and satellite-assisted roadside aid. Learn why investing in a stylish leather case is essential for full protection and elegance. Don't miss out on this technological revolution!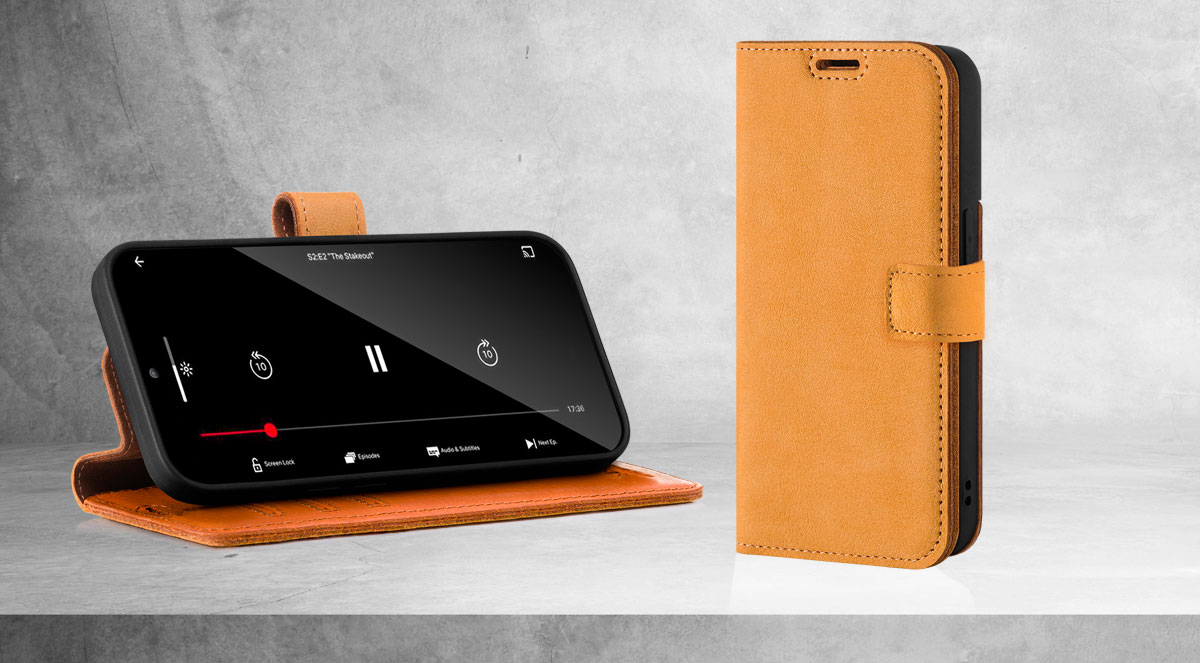 2023-09-06
Discover the unique allure of the Wallet Case - not just a phone cover, but a chic wallet too. The perfect blend of function, style, and quality. Dive in to learn more!
Show more
Show less
ONLINE SHOP WITH PREMIUM PHONE CASES AND LEATHER ACCESSORIES
UPleder is an online store with original leather accessories for mobile devices, such as a phone case and leather goods made of the best types of natural leather: grain leather, nubuck, suede and others. Modern smartphones need proper protection against any mechanical damage. Only a leather phone case can provide them with adequate protection. We invite you to check out yourself the full offer available on this website - our store with phone cases will certainly meet your expectations.
The store was created for people who want to stand out from the crowd and who are looking for the best quality products, such as a leather phone case. The products we offer are addressed to people who appreciate the value of original design and professional craftmanship. In our offer, you will find unique phone case covers, leather wallets, calendars, keyrings, business card holders and a case for contactless payment cards. We also sell unique gift sets for special occasions. Our store with a phone case and other gadgets is a guarantee of full satisfaction.
Products of Surazo® brand
What makes us different from the competition? First of all, the product. Thanks to direct cooperation with the European brand Surazo®, we are able to provide customers with premium "handmade" accessories, carefully designed and made of proven, top-class materials. Our accessories, including a leather case and elegant business cards, are produced exclusively in Europe by experienced craftsmen, using natural leather imported from the best European tanneries. As a result, each phone case provided by the Light-Mobile store is of the highest quality.
We have a wide range of products in the category of phone cases, available in many fashionable designs and colors. Thanks to this, we can satisfy the tastes of even the most demanding customers. We also added to our main offer the possibility of embossing decorative motifs on the surface of leather phone cases. Thanks, original embossed motifs the phone case gains a unique, extremely elegant character. All patterns are designed and created in our company, so we can be sure that they are always unique, one of a kind.
Personalized leather case
We have been successfully providing elegant accessories and high-class leather accessories, such as stylish phone cases, for a few years now. We constantly try to change for you by adapting our offer to rapidly changing market trends. We're also open to new ideas and we value the opinions of our clients. Therefore, if you only have an idea for an interesting phone case or you think something is missing from our offer, please contact us. Already today you can contribute to a completely new project on the leather case for your phone.
Regardless of whether you have the latest flagship from a known brand or use a mid-range smartphone, you should have a phone case. Thanks to this, you will provide yourself with the necessary protection when using such expensive and delicate equipment. In case of any doubts our customer service department is at your full disposal. We provide advice and help in choosing a phone case tailored to the specific needs of each of our customers. If you have additional questions, please call or contact us by email.